Our producers tend to have much in common. All of them are passionate about and absolutely committed to their craft. Their vines are thirty, forty, fifty years and older. They have invested heavily in new equipment and technology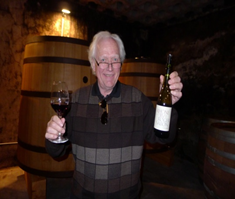 . They prefer to use organic fertilizers and natural disease and pest control techniques, eschewing chemicals whenever possible.

Their winemakers are veritable magicians who coax the maximum from the grapes grown on the wineries' properties. They make wines that respect the character of their land, climates and conditions (terroir). They are small to medium-sized family run operations that look for long-term, personal relationships with their distributors and ultimate clients.

These are the wineries we represent.