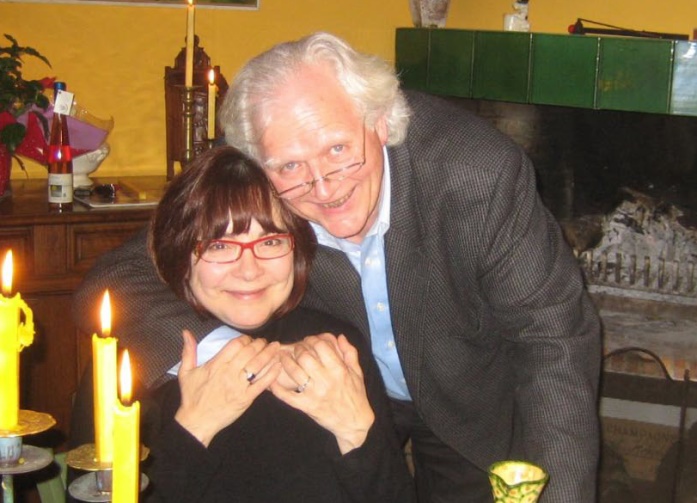 My wife, Hélène Buisson, a professional translator and I, Jim Walker, former bank executive and tippler par excellence, founded Arthur Sellers & Company in 2004. We have since been joined by our eldest daughter Kate who is a free-lance writer.
We are Ontario wine importers. Our focus is on hand-crafted, terroir-driven wines from southern France. We have imported more than 100,000 bottles since we announced our first wine in April 2007, a delightful Rosé from the Minervois.

Our real loves are the wines and vintners from southern France. Why southern France? Because this is the area we know best and believe that some of the finest wine values in the world come from its rejuvenated, ancient vineyards.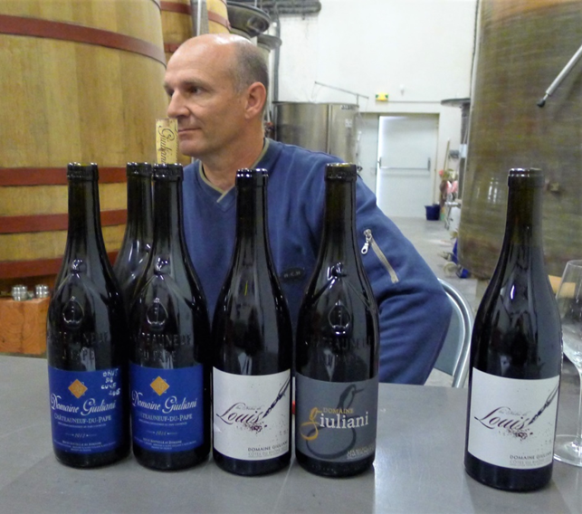 Bernard Giuliani of Domaine Giuliani
The main outlet for the company's wines is Arthur's Cellar Wine Club serving some 500 Members throughout Ontario. Club Members, who by law must be Ontario residents, are able to purchase superb wines not found in the retail outlets of Ontario's alcohol monopoly, the Liquor Control Board of Ontario (LCBO). We send information about the wines on offer and about the wineries to our Members via e-bulletins and they in turn order electronically through LCBO.com. There are no annual fees, dues or other obligations.

We view the relationship with each of our wine makers as not only a partnership, but a lasting friendship. We take advantage of the distribution channels that best meet their requirements. Coincidently, we aim to provide our wine club Members, restaurateurs and other clients with excellent wine experiences, representing only the finest products available.

Please take a few moments to explore our website and do not hesitate to send any questions or comments you might have to me, Jim Walker.
Many thanks and cheers,
Jim, Hélène and Kate